What are the functions of a state health department? These vary from state to state. Some have centralized governance while others have decentralized or mixed systems. These departments also regulate and enforce regulations regarding tobacco and food. They help to prevent diseases and promote health in the community. The health department also oversees a wide range of programs and activities.
Preventive care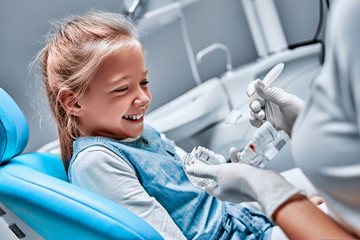 Preventive care at the health department includes screenings, immunizations, and other services designed to help you stay healthy and prevent disease. These services often come as part of routine physicals and may even save your life. These services are also affordable and can help keep you and your family healthy.
Some of these services include advice on healthy habits, screenings for asymptomatic diseases, and vaccinations. For adults, recommended immunizations include an annual influenza vaccine, a once-off pneumococcal or pneumonia vaccine, a herpes zoster vaccine, and tetanus toxoid every 10 years. These services are often covered by health insurance and can be an excellent way to reduce the costs of healthcare.
Most health insurance plans cover preventive services for free. But be aware that out-of-network providers may charge a fee for these services. Additionally, your health plan may have a copay or deductible that applies to these services. Some preventive services may turn into treatments if the tests show a problem or if you need a treatment.
Many preventive care services include physical exams, screenings, vaccinations, and counseling. This is important because it can detect diseases early, which can help you avoid serious complications or even death. The health department also helps you make informed decisions about what to do next.
Food inspections
The health department conducts food inspections to determine if the food preparation conditions of a restaurant or other establishment are up to snuff. Violations can be either critical or non-critical. Critical violations are considered serious because they may cause foodborne illness. Non-critical violations are usually unrelated to a potential cause of foodborne illness, but they can impede a restaurant's operation. Non-critical violations may include lack of cleanliness or maintenance.
Food inspections are important for a variety of reasons. The department focuses on food safety practices and health and safety code requirements. It also looks at employee hygiene, proper water supply, and vermin. If the health department finds a problem, the food establishment's license or permit may be suspended until it can make the necessary corrections. A health inspector will follow guidelines to schedule a reinspection, which must be performed within 14 days.
Depending on the type of food establishment, the health department conducts inspections on the premises to ensure that they meet standards and are free of foodborne illnesses. Food inspections can vary from a simple observation to a comprehensive audit. The most frequent visit to a food establishment occurs every two months, while the least frequent is every three months. In addition to these regular inspections, the department also conducts recheck inspections.
To find out whether a food establishment has been inspected, visit the Health Department's website and search for "food inspections" in the county or city in which it is located. The website contains details about food facilities' inspections, including the number of violations they received during their last inspection. Violations will be noted along with comments made by the inspector.
Tobacco enforcement
Health department tobacco enforcement is a way for government agencies to combat tobacco use. It focuses on preventing cigarette sales. It also aims to prevent the spread of tobacco disease, as tobacco can lead to a number of health problems. However, tobacco enforcement can be an expensive endeavor. Fortunately, there are ways to reduce the costs of tobacco enforcement.
One method of tobacco enforcement is to target specific locations, like parks, where teenagers and adults congregate. The public health department can target these places, such as Bayfront Park, Durand Park, Dundas Driving Park, Gage Park, Gore Park, Turner Park, and Valley Park. It can also send enforcement professionals to tobacco retailers to provide educational training.
The department works to prevent youth tobacco use. It also helps businesses comply with the law. Tobacco enforcement officers conduct inspections of public places and investigate complaints. In addition, they can file charges if necessary. They can charge a person with a fine of $400 to $5,000. This fine may also be waived if a clerk attends an educational session.
Tobacco enforcement is a vital component of tobacco control policies. In addition to conducting enforcement, public health departments can assist government agencies and nonprofit organizations by providing technical assistance and training. Through these programs, the department can help communities create tobacco-free environments.
Vaccinations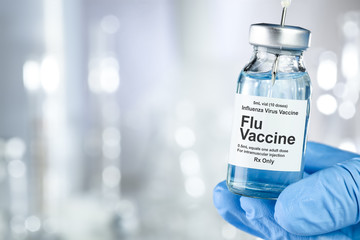 If you live in Nassau County, you may need to schedule an appointment to get vaccinated. You can do this online, or by calling the health department directly. The office will be open from 9 a.m. to 3 p.m. on Saturday and Sunday. The clinic is located at the Health and Human Services Building.
All individuals aged six months and older are eligible to receive vaccinations. There are three types of vaccines available through the Health Department. These include Moderna, Pfizer, and Novavax. You will need to make an appointment and note the age range of the individual you're vaccinating.
The department encourages patients to call ahead to schedule an appointment. However, walk-ins are also welcome. Be sure to provide the recipient's name and date of birth. There are also at-home booster shots available for adults who cannot get an in-office booster. Additionally, individuals over 50 years old are eligible for a second booster.
The cost of a vaccine at the health department varies, and your insurance plan may cover part or all of it. Some vaccines are free, but the health department may charge an administration fee, which is reimbursed by the patient's health insurance provider. If you are uninsured, you can also use your county vaccination registry to schedule an appointment.
The Health Department offers a confidential STD testing and treatment clinic. They also offer vaccines against HPV and hepatitis. The department also accepts documentation of previous vaccinations.
Tobacco cessation programs
The health department has several tobacco cessation programs available for individuals who want to quit smoking. The tobacco cessation classes, which are free and held on a weekly basis, can help people get rid of their addictions. The program is structured so that each session lasts for one hour, and after completing the program, participants are provided with free nicotine replacement therapy patches, gum, or lozenges. Before participating in the classes, participants must complete a registration packet.
The tobacco cessation programs at the health department include the tobacco education program, which includes information about how to quit smoking. Tobacco use is the single largest preventable cause of disease in the United States. Approximately one in seven adults in Lucas County smoke cigarettes. The Toledo-Lucas County Health Department administers the Toledo-Lucas County Tobacco Program, the Community Cessation Initiative, and the Tobacco Prevention Grant.
The tobacco cessation program at the health department is funded by the California Department of Public Health and the California Tobacco Control Program. Its goals are to increase awareness of the harmful effects of tobacco and reduce tobacco use in the state. The initiative also aims to help health care providers identify tobacco dependence.
Community member health assessment survey
The health department in Oneida County, New York, is launching a Community Health Assessment to collect data about the health status of county residents. The results will be used to plan and prioritize future health programs. The survey is anonymous and will only take about 15 minutes to complete. The results will be shared with other local health agencies and the county health department.
This report will be released annually. The LIHC uses a Community Health Assessment Survey, which can be found on the Member Materials page. The results of these surveys are displayed in reports using a free Excel add-in called Power Pivot. These reports will show the target communities of each county health department. In addition, the results will help the health department determine which programs are most needed in each community.
The Community Health Assessment Toolkit was developed with the support of the Centers for Disease Control and Prevention. This report outlines the results from the survey and highlights areas for focus in the state's Prevention Agenda. It also provides information on the social determinants of health in a community. It has been tested in 28 communities. Three of them are on Long Island.
The Essex County Health Department is conducting the Community Health Assessment in collaboration with two local health organizations. These agencies will use the results to develop a community health improvement plan. This plan will identify health priorities and identify interventions that can help address those issues.