Health management is a field that focuses on leadership in the health sector. The field includes all sectors of health, including primary, secondary, and tertiary care. It involves the coordination, organization, and administration of health services and health systems. It also encompasses hospital networks. If you are interested in working in this field, there are a variety of options available to you.
Career opportunities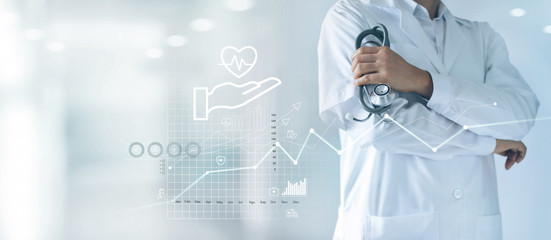 The healthcare industry offers many unique career opportunities for people who are passionate about keeping patients safe and healthy. The growth in the elderly population has led to an increase in the need for better healthcare. As a result, the need for skilled healthcare professionals will grow much faster than the average for other occupations. According to the U.S. Bureau of Labor Statistics, jobs in health care are projected to grow by 15 percent over the next decade.
There is a wide range of salary levels for healthcare professionals, depending on the position they are applying for. The average salary for a fresher in the field is 1.2 lakhs per annum, but this salary rises significantly with experience. Healthcare management is a great career choice for people who are interested in helping keep people healthy.
Many healthcare management programs also allow students to specialize in a particular area. These areas may include healthcare information or emergency planning. This extra coursework may help students stand out in the application process. In addition, most entry-level positions in health management offer on-the-job training. Interested students can take advantage of this to build up their experience.
Healthcare managers can also choose to become educators. Many colleges employ health care managers to teach health care business programs. These educators are trained to guide the next generation of health care managers. As a result, these educators possess first-hand knowledge of the field. Health care management educators may teach online or on-campus as adjunct or tenure track professors. Some may even find positions as researchers.
Health management is a highly sought-after career. If you have a knack for organization, you can become a manager in a healthcare facility, pharmaceutical company, or consulting firm. Many positions require a bachelor's degree, and health management graduates can earn a high salary in this field. To advance your career, you may also earn a Master's degree in health administration.
Whether you prefer a business role in healthcare or want to work with the public in a public health position, health management is an excellent choice. In addition to health care administration, you may also consider a career as a medical assistant. This role enables you to assist doctors in establishing patient health histories and performing routine medical activities.
Education requirements
Health management careers can be very lucrative, and according to U.S. News, they are one of the Top 10 Best Business Jobs for the next decade. Although wages and job growth are expected to be stable for several years, they may also be unpredictable, and they are affected by a variety of factors such as prior experience, age, and degree field. Regardless of the career you pursue, it's vital to keep in mind that the education requirements for health management jobs may change from time to time.
An accredited master's program in health administration can help you advance your career in health care. The coursework in these programs focuses on the economics of health care, quality of care concepts, and operational efficiency processes in health care organizations. Once you've completed the program, you can pursue your credentialing to show potential employers your skills and qualifications. This will likely result in a higher salary and more opportunities for advancement.
While some health care managers can obtain positions with only an undergraduate degree, many others prefer to earn graduate degrees. There are many options for graduate-level health management degrees, both online and campus-based. Graduates of such programs can choose from a variety of positions, including working in hospitals, physician offices, and pharmaceutical companies. There is no shortage of job opportunities in health care management, so pursuing a degree will ensure you have a broad knowledge of the field.
Those seeking a career as a health services manager typically need a bachelor's degree, but some employers may prefer candidates with a master's degree. Many health services managers also have experience in a specific subfield, such as human resources, accounting, or health law. Some schools may even allow students to specialize in a particular area to focus their studies.
Health management programs may also include a graduate certificate. These programs can take up to 12 credit hours, and include coursework in health systems management, health policy, health informatics, and health economics.
Salary
The salary for health management varies from job to job, and is influenced by the experience and education of the individual. The highest positions are usually earned by rising through the ranks within an organization. The minimum educational requirement for entry-level positions is usually a bachelor's degree. In addition to this, additional education and experience may be necessary to qualify for higher positions.
According to the Bureau of Labor Statistics, the salary of a health manager varies by location and educational background. However, it can be estimated that the demand for healthcare managers will increase until the year 2030. Salaries vary by experience, education level and the type of work a health manager does. In addition to education, professional certifications and advanced training can increase one's salary. Typically, healthcare managers coordinate and oversee a range of medical services. Their responsibilities may include managing a large facility, a department, or a group of medical practices. They may also work in nonclinical environments.
Healthcare managers are responsible for overseeing the flow of information technology. This includes ensuring that information is secure and flows between departments. The average salary for this role is $89,000, but can be significantly higher depending on qualifications and local job market. These positions require extensive interaction with members of the public. This is a very rewarding and high-paying position.
While salaries for Healthcare Management are typically above the national average, they do vary considerably by location, years of experience and skill. For example, in New York, salaries for the position are higher than in most other states. Moreover, New York ranks second among the 50 states in terms of salaries. But there is a downside to working in New York – there are few companies hiring for the position.
In many states, health management jobs are in high demand. According to the U.S. Bureau of Labor Statistics, the salary for healthcare managers is higher than for those in other professions. The average salary for healthcare managers is around $105,000, with the highest-paid healthcare managers earning over $135,000 annually. However, the salaries of health managers in Hawaii, California, and Connecticut are much higher than in other states.
Job outlook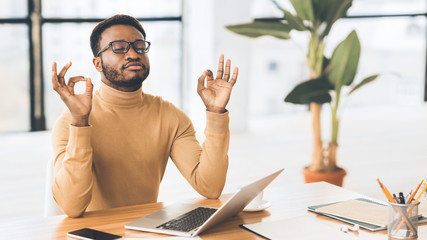 The job outlook for people working in the field of health management is excellent. In the United States, the number of new positions in health management is expected to increase by 18 percent from 2018 to 2028. That's higher than average and means that there will be over 71,000 new jobs created over that time.
Health care management is a great career choice for those who are interested in high salaries and job security. The health care sector is always going to need qualified and capable managers. From nursing homes to private practices, healthcare management is a career that will always be in demand. Job growth will depend on population trends, but the overall direction of the medical industry suggests that managers will remain in demand.