A health assessment is an evaluation of the patient's current health status and needs. It will identify any needs a skilled nursing facility, healthcare system, or both might have in order to provide a quality care plan. The process includes a physical examination and health history. It will also help determine the best course of care for the patient.
Basic components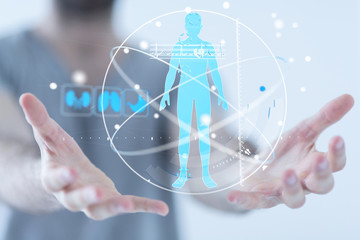 A basic health assessment consists of a range of different measurements. These measurements include the patient's general appearance, activity, and level of interaction. Other important aspects to look at are the patient's pulse, skin colour, and ECG rate. The patient's health status is also assessed by determining whether he or she is breathing normally or needs oxygen.
A health assessment is an important step in the nursing process, as it helps nurses gather comprehensive data and develop nursing diagnoses and care plans. An assessment may also help nurses notice potential health issues early. The patient's physical appearance and medical history can help the nurse decide what nursing treatment to give. Nursing assessments also provide insight into a patient's mental and physical history.
A comprehensive health assessment usually begins with a review of a patient's medical history, including the presence of illnesses or injuries as a child, past surgeries, allergies, and any diseases that run in the patient's family. Questions about the patient's symptoms and when they started are also included. The healthcare practitioner will also review vital signs to determine if there is an immediate need for treatment.
The information gathered during a health assessment must be accurate and comprehensive. This documentation should be brief, precise, and up-to-date, and should be discussed with the patient's professional caregivers or specialists. The initial assessment is designed to identify the nature of the problem and prepare for the next assessment stages. The focussed assessment aims to expose the patient to appropriate treatment.
The basic components of a health assessment are the same for every patient. They should be done during each consultation, and should not be left out. GPs have agreed to use a standardised template for health assessments. However, the existing health assessment templates differ in the number of items that should be included.
Focus
In a primary care setting, health assessment is a critical part of care. The process helps the healthcare team understand the needs of the community and develop a care plan. This assessment is conducted in-office or between office visits, using computerized or paper-based instruments. It can ask questions related to physical health, safety issues, and other topics.
A health assessment aims to determine the health status of an individual at any point along the health continuum, from preventive to curative care. It is separate from a treatment plan, which is the next step. A health assessment may include a health history or a physical examination, but it should not be confused with treatment.
Although health assessment is an essential skill for nurses, traditional learning methods tend to limit the amount of time students can devote to learning it. However, new technologies allow students to supplement their learning by viewing health assessment videos. This method enables students to see the steps of health assessment in context, which is essential in providing care.
In addition to a health history, a health assessment should also evaluate the patient's social circumstances. Social issues can include living arrangements, visiting plans, and cultural issues. This information should be documented in a FYI tab, so that it is readily available to all members of the health care team. The nursing staff can also ask questions to add further information to a patient's history.
Health assessments are cyclical, and future work is built on the previous cycle. As such, this is an ideal time to evaluate the foundation of the planning process. The results of past assessments can inform future work and partnerships. By debriefing key stakeholders about the previous cycle, community health boards can use the results to improve future work and build on past successes.
Approaches
A health assessment is an important element of a health system. It focuses on meeting the basic needs of a community and ensuring access to health services that are acceptable to all members. This requires the engagement of community representatives, whose perspectives are invaluable in forming partnership approaches and setting the direction of a project. A good health assessment also incorporates a broader framework for health, which explains the nature of health and how it is created and maintained.
An assessment is only as good as the data it is based on, and relying too heavily on centralised data can lead to a "top-down" approach. The approach should be incremental and suggest ways to adapt services in the local context. It should also be reassessed if changes occur and more local data become available.
A health assessment can take anywhere from 30 minutes to 60 minutes, depending on the nature of the client. It is often performed in a primary health care setting or a long-term care facility for clients with complicated health problems. The method and length of the assessment may vary, depending on the client's situation, developmental stage, and reason for seeking care. Typically, a health assessment should be performed after a physical examination. This will give the provider an idea of how well a client is and what care they may need.
Health needs assessments are essential tools for commissioning and service planning. The process involves gathering data from various stakeholders and communities to determine the most appropriate health services. It also allows for appropriate targeting of resources. It often involves collaboration with other agencies and communities and is an ideal opportunity to involve stakeholders in service planning.
Importance
Health assessments are a key part of the healthcare process. They help healthcare professionals target high-risk conditions in their community and identify early signs of disease. Health assessments also provide information that helps nurses and health care providers understand their community and their patients better. Health assessments are increasingly being conducted using electronic health records to improve their analysis of health data. This technology helps caregivers identify trends, share research, evaluate their performance, and better understand patients.
Nursing assessments can be performed in a variety of ways, and the nurse must be able to adapt the method to each patient. The process begins with a patient interview, in which the nurse gathers subjective information regarding a patient's history and current state of health. The interview helps the nurse make informed decisions about the patient's current health status and potential health risks. In addition, health assessment requires a physical examination of the patient.
A nurse can assess a patient's health status by examining several physical characteristics. A standard assessment may take 45 minutes to complete. An extended assessment, which includes a series of tests and a medical history, can last over an hour. The length of the consultation depends on the tests that need to be performed.
A health assessment course can also help nurses improve their communication skills with patients. Not everyone is comfortable talking to the healthcare team, which can negatively impact the accuracy of a patient's history. Using an assessment tool that incorporates cultural and health literacy can help nurses overcome this barrier.
Communication techniques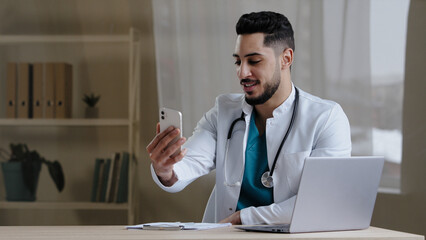 Communication is a key factor in providing high-quality care and establishing trust between nurse and patient. Nurses are the people who come into the closest contact with patients, so it is imperative that they establish a positive rapport with them. Various proven communication techniques have been developed to enhance nurse-patient relationships and promote quality care. These techniques prioritize patient comfort, information, and objectivity. They often use open-ended statements, repeated information, and silence to encourage patients to process their problems on their own.
In addition to verbal communication, it is important to understand body language. It often reinforces the spoken word and can provide insight into a patient's state of mind. For example, a patient may claim to be fine, but may display body language that suggests pain or discomfort. Being aware of a patient's body language will allow you to probe further and make more informed decisions. In fact, reading body language is just as important as observing clinical symptoms.
Verbal communication, or spoken words, is the most commonly used type of communication in healthcare settings. The multidisciplinary health team uses verbal communication to convey information to patients and their families. It is usually divided into three major categories: intrapersonal, small group, and public communication. Each type of communication has its benefits and challenges.
Nonverbal communication is important because non-verbal behaviours can undermine or enhance communication. For example, studies show that social touch and eye contact can make patients feel more sympathetic. It is therefore crucial to make the environment of the clinic conducive to positive non-verbal interactions.