Health impact assessments (HIAs) are methods and procedures that allow for the assessment of a health impact of a specific project or activity in a community. They help to raise public awareness about health concerns and facilitate intersectoral collaboration. They are often used as a prerequisite for development and environmental assessment. This article describes the benefits of HIAs.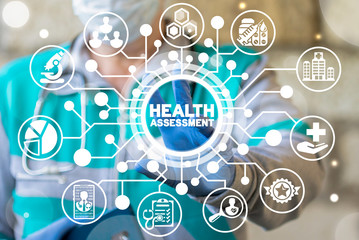 HIAs allow for the assessment of health impacts on a particular locality or community
An HIA is a process that aims to collect evidence from a variety of sources, including statistics, community input, and scientific information. These evidences are compiled to make a thorough, non-political assessment of the impact of a particular development or policy. The process usually involves contacting experts in different fields and a study of the issue at hand.
HIAs are generally carried out by a professional who has knowledge of health issues, is trained to carry out this type of analysis, and has experience working with community health. The individual should have a background in public health, social science research, public administration, or related fields. They should also have a strong understanding of how health affects a particular community or locality.
HIAs can provide important guidance to practitioners. In addition to being used by the public, HIAs can be useful for practitioners in various sectors. However, a growing body of evidence suggests that HIA practitioners across sectors face information gaps and difficulty in obtaining relevant health data.
HIAs can be conducted on a variety of topics, from a single health-related decision to an entire community. Health impact assessments are a powerful way to bring a community's voice into the decision-making process and to set long-term goals. A well-conducted HIA will lead to an informed, well-planned project or policy that benefits the community.
The HIA process is a truly participatory process, involving all sectors of the community. It also involves people from all walks of life, including members of vulnerable populations. The process brings together people from different sectors of a community and fosters strong bonds between them.
The best time to conduct a health impact assessment is during the planning stage. However, retrospective HIAs are also useful when an activity is in progress or is already underway. Besides, HIAs can be very useful for correcting mistakes and identifying negative impacts. However, it may be too late to correct a project after it has already begun.
An HIA is a valuable tool in policy making, because it helps ensure that health is a priority when policy decisions are made. It can help policy makers weigh all relevant factors before making a final decision. For example, an adverse health effect may be outweighed by a huge economic benefit for a large number of people, which may lift them out of poverty.
The study team also sought to learn about the information needs of practitioners of HIAs. This included what information they need and how to make HIAs more accessible to practitioners. Finding out these needs is essential to making HIAs more effective. Improving access to information will enable stakeholders to integrate health considerations into their decision-making processes.
The health impact assessment process has guided many community development decisions. It is an essential tool in building collaborative relationships across multiple sectors and integrating health considerations into development projects. In some communities, health impact assessments are being used as part of community developer certification to increase stakeholder engagement and health considerations during the project planning process.
They increase public awareness of health issues
Public awareness campaigns can help prevent certain health issues or help people deal with them when they do arise. They can also support public health by disseminating resources about health risks. Health days also help to reduce the misinformation about health issues, which can harm people suffering from them. In some cases, societal attitudes towards health are deeply rooted in decades of prejudice and discrimination. For example, World AIDS Day aims to promote positive health practices, treatments, and prevention, while also addressing prejudice and discrimination.
Effective public health education campaigns require partnerships among various stakeholders, including health care providers. For instance, pediatricians can encourage parents to take CPR classes and display posters that show the symptoms of cardiac arrest. In addition, local advocacy organizations can be useful partners in public education efforts. The public's involvement in these efforts can help empower communities to demand accountability and take action.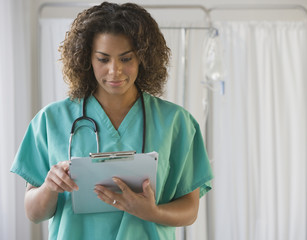 They facilitate intersectoral collaboration
Intersectoral collaboration can have a powerful impact on health outcomes, but only when all partners see the benefits and accept the trade-offs. This can be difficult to do because it requires achieving shared goals and finding common language. It also requires community engagement to create innovative solutions that address local contexts.
Although intersectoral collaboration has been acknowledged in many documents, little evidence supports its effectiveness. Nevertheless, it has gained widespread attention and support. Most often, the need for intersectoral collaboration appears as a general statement or a conclusion, with few details as to how it will be implemented. This is a significant challenge for intersectoral collaboration.
The benefits of intersectoral collaboration are numerous. For example, it facilitates the identification of shared resources and promotes efficiency. Through collaboration, stakeholders can be heard and issues can be addressed in a holistic manner. This will lead to improved performance and outcomes. It is important to identify areas where intersectoral collaboration is necessary and to identify challenges and opportunities.
Intersectoral collaboration can help to reduce the burden of disease. By working across sectors, policy makers can better address public health problems and use public resources efficiently. In addition, it promotes sustainability and equity. By identifying policy inputs that affect health, intersectoral collaboration can help policymakers determine which actions should be taken or avoided.
Successful intersectoral collaboration requires agreement about problem definitions. It requires mutual understanding and negotiation between key sectors and organisations. This is the first step in creating a collaborative environment. Then, stakeholders must agree on a common way forward. This can be difficult because stakeholders have differing perspectives and backgrounds. In addition, the lack of agreement on problem definitions may limit the ability to develop concrete implementation plans.
Intersectoral collaboration is a key strategy to improve health outcomes. It involves collaborating with sectors outside of health and tackling social and economic factors that influence health. These efforts can occur at the local, regional, national, and global levels. The NCCDH recognizes intersectoral collaboration as one of its priority areas.
The Health Action Council in Sonoma County is an example of an intersectoral initiative in which community-based organizations, government, and the private sector have joined forces to improve health. Its action plan focuses on improving access to health care, education, and economic conditions. It also has a policy framework called "Health in All Policies."