Technology is changing the face of health care. From the Internet of Things to 3D printing to AI, health care is evolving into a new world. We are living in the age of Telemedicine, but it is still important to think about the human factor in our health. It is critical that we keep our health in mind before we embrace new technologies and innovations.
Internet of Things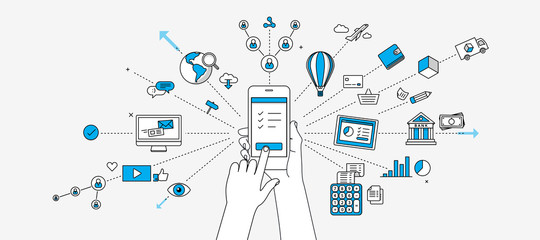 The Internet of Things (IoT) is a technology that allows everyday objects to be connected to the internet using embedded devices. This allows seamless communication between people and processes. These embedded devices can include sensors and actuators, such as door controls or smart power outlets. With the help of big data and analytics, these devices can gather and share data from one another. The resulting data can be used to optimize the functioning of connected objects, including a human's health.
One of the earliest applications of the Internet of Things is in healthcare, where connected devices can track a patient's health and schedule appointments. For instance, several hospitals have begun to use smart beds that detect when a patient is in the bed and adjust pressure and angle accordingly. With these devices, healthcare providers are able to improve patient care and reduce the cost of doctor visits.
The Internet of Things also has many applications in the home and workplace. Smart devices can lower energy bills and help older people stay in their homes longer. They can also make it easier for carers and family to keep an eye on an aging loved one. They can also save energy by automating various tasks around the home.
Some hospitals have begun using the IoT technology to monitor their patients remotely. For instance, the Missouri Delta Medical Center uses the Stanley AeroScout Links platform to monitor humidity and temperature conditions in hospitals. Using the data collected, healthcare providers can identify trends and respond accordingly. In addition, patients can receive personalized tips about their condition and participate in anonymous health studies.
3D printing
The medical industry is already exploring the possibilities of 3D printing to produce personalized medical devices. This technology has the potential to reduce costs, improve production efficiency, and allow researchers and companies to test out higher risk ideas with more accurate designs. Health is an industry that has the greatest potential for change, and 3D printing is a promising way to bring this potential to the forefront.
3D printing has already been used to create synthetic blood vessels and organs. It also has the potential to create customized implantable human organs. Researchers are working on new materials that mimic organ tissue and can be compatible with different 3D printing processes. In the future, scientists hope to implant these hydrogel materials onto human organs to provide scaffolding for new cells.
3D printing has been used to manufacture surgical instruments, organ models, and bone and joint implants. These advances have made 3D printing an excellent tool for treating certain medical conditions. For example, a radiologist can print an exact replica of a patient's spine. Similarly, a dentist can scan a patient's broken tooth and use 3D printing to create a custom-fit crown.
The technology is so fast and affordable that some individuals are creating their own prosthetic limbs. With the growing popularity of 3D printing, the production time of hearing aids has been cut in half. With more affordable, customizable 3D printing machines, prosthetics can be manufactured in a matter of days, with a better fit and function.
AI
As health systems move from a hospital-based model to a more home-based model, AI solutions may play a major role. They can improve workflows, help medical personnel perform repetitive tasks, and provide fast answers. These tools will also enable doctors and other health professionals to focus on quality patient interactions.
While AI and health are becoming more commonplace, a number of challenges remain. First, the digitization of health data is not yet complete. This process can lead to frustrations that spill over into the deployment of AI. Second, healthcare organizations must develop a culture of transparency. Leaders should ensure that they encourage support by communicating and empowering employees across the organization.
While AI can perform valuable tasks, it needs human supervision. Health systems must be sure that their AI solutions protect their patients' privacy. Data security is also an important consideration. Health systems have massive data sets, including patient records, so AI must be careful to ensure the safety of this information. This requires careful data organization and data access.
While AI presents a great opportunity for health systems, its full potential is untapped and its impact is still limited. In fact, 44 percent of health care professionals say that they have not participated in AI solution development and deployment.
Telemedicine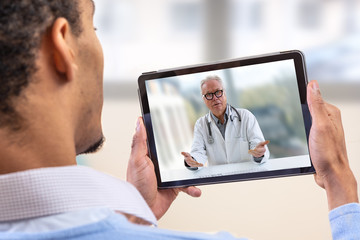 Telemedicine is a new way to provide healthcare, without requiring a patient to travel. It has been used in rural areas where healthcare is limited, and in urban areas where there are shortages. The technology can help physicians and patients consult with each other without delay. The United States government has made heavy investments in research and innovation in telemedicine. Some of the first projects involved sending cardiac rhythms during an emergency.
Telemedicine has many benefits, but it also has some risks. It is important to ensure the safety of patients and the quality of care. Telemedicine can help limit the risk of infection and improve access to care, but it must be supported by best practices. Despite the benefits, most hospitals do not have the capacity to provide this technology. While it is a convenient way to provide primary care, it is not a replacement for an in-person visit.
Telemedicine solutions can help healthcare organizations treat chronic diseases, which account for about 75% of the country's healthcare spending. The technology allows physicians to monitor a patient's condition from the comfort of home. It can also allow patients and family members to collaborate on the care process. Physicians can even intervene in real-time when readings are out of range.
Telehealth is becoming increasingly common, with telemedicine companies expanding the availability of doctors. These companies offer 24-hour access to physicians, extra clinical staff, and specialists that can help treat their patients. Telehealth is also a way for medical practices to gain an edge in the competitive healthcare industry.
Robot-assisted surgery
While robotic surgery has many advantages, it's still in its early stages. The technology has not been widely adopted yet, but some hospitals are leading the way. Some are teaching hospitals, while others are foundation trusts. A recent survey of robotic surgery hospitals found that teaching hospitals had more urologists, and larger hospitals were more likely to have robotic surgeons. This could help the technology spread to other surgical specialties.
As the technology advances, the surgical robots get more complex. To develop these sophisticated devices, companies are working with manufacturing partners to provide specialized components and software. These partners also help with manufacturing. For example, MedAcuity has a partnership with Maxon, which supplies robots.
Hospitals have incentive to use robotic systems to reduce costs, which means they need to use them as often as possible. Hospitals must also make sure they make enough money from them to offset the costs of the robot. That's one of the main reasons why our healthcare system is so expensive compared to those of other countries.
With the advances in computer technology and artificial intelligence, robotic surgery has become a reality. It is transforming the way surgeries are performed. Now, computer-aided technologies can help surgeons perform complex procedures, such as prostatectomies, as well as help with surgical clean-up after surgery. In addition, robotics is becoming commonplace across industries, from manufacturing to supply chain management. AI and machine learning are making robots more intelligent and capable of mastering more complicated maneuvers.
Smart pills
Smart pills can help people with multiple ailments and conditions take their medications more effectively. These pills can also be useful for elderly patients who may have trouble remembering to take their medications on time. These smart pills can help them stay on track by relaying data to their doctor and pharmacy. This technology is currently in the early stages of clinical trials and has already garnered attention from Google and other companies.
However, the use of smart pills can be problematic for some patients. For example, they can forget to take their prescribed medicine or may not have the time to remember to open the bottle. In either case, it's essential to take your medication on schedule. A patient's health insurance may stop paying for an expensive pill if they don't take it as directed. This can create a big problem for insurance companies, but some challenges can be addressed with standard good medical practice. Doctors will also need to ensure that patients can give informed consent to use the new tech-enabled pills.
Smart pills are also a growing market. In 2017, the global smart pill market is predicted to grow to $965 million. Current applications of smart pills focus on diagnostic imaging and wireless patient monitoring.