The concept of health equity is about access to the determinants of health, such as wealth, power, and prestige. Health equity can be seen as a social justice issue. By improving access to these factors, health can be better distributed and improved. Among other factors, addressing health equity means making sure that all people have access to the same quality of health care.
Social determinants of health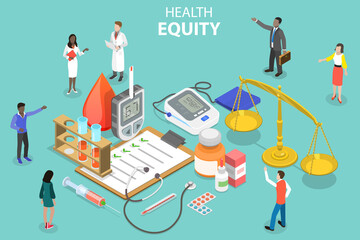 Health equity is a key component of universal access to quality care. However, many factors can contribute to health inequities, including social conditions. The proportion of inequities related to social conditions can be seen in Figure 1. Changing these conditions can improve health equity. But it takes leadership and an understanding of the interconnected systems. The WHO Multi-Country Special Initiative on Social Determinants of Health aims to improve health for 20 million people in 12 countries by 2028.
Social determinants of health include income, employment, housing, and education. They are responsible for 50% of the variation in health outcomes. These factors also influence racial and ethnic identities, and therefore, are important from a health equity perspective. By analyzing these factors, we can better understand how we can reduce health inequities and make our communities healthier.
Although the health care system traditionally has been considered as the main determinant of health, the growing recognition of the role of social determinants of health in promoting health requires broader approaches. The social determinants of health include education, socioeconomic status, physical environment, employment, and social support networks. While health disparities are often overlooked, addressing these factors is essential to improving overall health. Ultimately, health equity is an issue that impacts everyone.
Inequity in health is the result of the unequal distribution of social determinants of health. These factors include the quality of housing, education, neighborhood environment, job, access to health care, and social support networks. These factors are shaped by historical injustices and contemporary structural factors. Inequitable access to these resources makes certain populations more vulnerable than others.
Discrimination
Discrimination in health equity is a form of inequality in health care. It can take many forms, including negative actions and a lack of consideration. It may be based on an individual's preconceived belief, race, gender, primary language, or location. It may also take place without the intention to do harm.
Discrimination in health equity is a significant public health challenge. Disparities between populations often result in different rates of health care access and health outcomes. Often, these disparities are exacerbated by socioeconomic factors. The societal factors that contribute to a disparity must be addressed to make the health care system more equitable.
The ACP recommends that policymakers take a comprehensive approach to health equity. This approach would identify the contributing factors and prioritize solutions. It would address disparities in health care, education, and criminal justice practices. This comprehensive approach would help create an equitable and inclusive society for all. Further, it would recognize the long history of discrimination and racism in health care, as well as its cultural implications.
Health equity is a crucial element in ensuring access to quality healthcare. This means eliminating inequities and discrimination in health care, including those related to race, gender, and disability. These factors often lead to health disparities that affect people of color and other social groups. The elimination of these inequities is essential to achieving progressive realization of the right to health for everyone.
While the terms health equity and health disparity are widely used, a common understanding of these terms is lacking. Moreover, the lack of clarity around these terms can lead to misguided efforts and misallocation of resources. Therefore, a common definition is needed for meaningful progress in health equity.
Stereotyping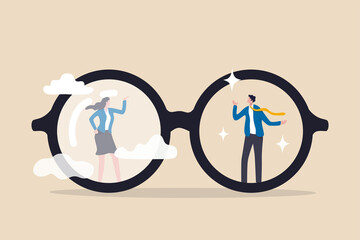 Stereotyping is harmful to people, and is a serious issue for health care. It can prevent patients from following medical recommendations, lead to mistrust in healthcare providers, and affect their health and well-being. In addition, it can make staff less likely to work with patients of different backgrounds and sex.
The health of minority groups is affected by disparities in health care and medical outcomes. These disparities undermine social equality and are closely connected to the role of racial stereotypes in the treatment of minority patients. The panelists explored how to change the medical discourse and health care system to create more equitable outcomes for all patients.
The psychological and physical impact of stereotype threat on health and education has been well-studied. Recent research has led to numerous interventions that address stereotype threats. These interventions can help reduce the negative effects of interracial interactions on African Americans and other stigmatized groups. While the impact of such interventions on health and education remains unclear, they can offer hope.
Racial stereotyping is a pervasive problem in the health care system, and continues to shape the way we diagnose and treat patients. This continues to be a significant driver of racial health inequities. Furthermore, this practice is deeply embedded in social and organizational systems.
Researchers have identified implicit bias as one of the most common causes of disparities in health care. Implicit bias is formed in childhood through repeated exposure to social stereotypes. By identifying such unconscious bias, we can limit its impact on patient-provider interactions. Researchers at the Regenstrief Institute used data from the Department of Veterans Affairs to examine the role of race in healthcare.
Effective practices
Successful health equity efforts require collaboration among diverse stakeholders and a shared agenda. Health systems must identify health disparities and take specific actions to reduce them. They must also identify and address underlying social determinants of health. For example, some patient populations may require extra support and care such as transportation or home visits to get to the doctor. They must also address any institutional racism within the organization and challenge policies and practices that perpetuate racial disparities.
One way to improve health equity is by implementing evidence-based interventions and benchmarking data. Benchmarking data can highlight disparities that cannot be fully explained by existing quality measures. Additionally, surveys of patients and health care workforce members can help identify additional disparities. Organizational resources should be created to respond to such concerns.
In addition to collaboration, organizations supporting communities need to be committed to authentic partnerships and shared decision-making. This requires going beyond gathering feedback and moving beyond simple research. The WHO's Commission on Social Determinants of Health (CSDH) stated in its final report that governments must make opportunities for community participation. This includes establishing relationships with community leaders and using influence to empower communities to take the necessary steps to address health disparities.
The World Health Organization defines health inequities as systematic differences in health status between groups. This issue has been in the national spotlight for several years, and the United States has consistently ranked at the bottom on health equity measures. To overcome such disparities, health systems must incorporate evidence-based practices to make sure their efforts are effective.
Leaders who seek to create health equity must ensure their teams are committed to eliminating inequity. They must also seek to engage populations with disproportionate burdens of poor health and build a lasting commitment to achieving health equity. These leaders must be well informed decision makers and can motivate others to take action.
Indicators
Indicators of health equity are tools that can help researchers understand health-care equity. They are often used to compare countries, and they can also be used to evaluate the effects of interventions in trials and quasi-experimental studies on health care equity. In this article, we will explore some of the key principles that inform the development of health equity indicators.
The primary goal of these indicators is to increase understanding of health-care equity. This information can be used to help local authorities and NHS managers improve the provision of health services. It can also be used to improve integration of health services with social care and other health-related services. It is important to note, however, that health equity indicators should not be used as high-powered financial incentives, which can encourage inequalities in health.
In order to improve health equity, a society must consider the socioeconomic and cultural context of health inequalities. These factors include social location, socioeconomic stratification, and biological factors. These variables affect health status and can impact quality of life. Furthermore, they can impact healthcare utilisation. The goal of health equity is to improve the lives of all people.
Health equity also includes increasing access to affordable health care and providing high-quality care to all populations. Another important aspect of health equity is promoting health insurance coverage. The Cancer Screening Rate, for example, shows the percentage of adults who received recommended cancer screenings in the past year. This information is also broken down by race/ethnicity categories and education level.
Health equity data will help policymakers to make better decisions and to reduce health inequities. Data on health equity will also help policy makers to assess the effects of policies.