Health assistance and nursing assistants are responsible for providing basic care to patients. While their work is similar to that of medical assistants, they have more responsibilities. They help patients move, bathe, and monitor vital signs. While they are not licensed to give medical advice, nursing assistants are often the primary caregivers in nursing homes.
Prerequisites for health assistance and nursing assistant programs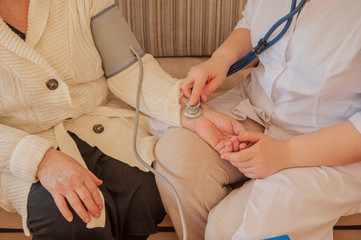 Health assistance and nursing assistant programs are offered at a variety of educational settings worldwide. They can be completed at a trade school, community college, university, or online. Many programs last for one to two years. Some students pursue a degree while others work towards certification. These programs provide specialized training that prepares individuals for employment.
The program teaches students how to perform administrative tasks and provide hands-on patient care. It includes a clinical experience at a skilled nursing facility. Students are taught to assess the needs of patients and to work in a team environment. The curriculum also teaches the students critical thinking skills and communication skills. Graduates are certified and listed on the state registry.
Once a student has successfully completed a health assistance and nursing assistant program, they are eligible to take the New York State Nurse Aide Examination. They can work in a hospital, clinic, nonprofit organization, or doctor's office. Typically, CNAs must have strong communication skills. Their goal is to explain medical procedures in clear and easy to understand terms. They should also have compassion and empathy.
After completing the program, CNAs can choose to pursue advanced nursing care. Advanced nursing assistants can perform more complex patient care, such as EKGs and bladder scans. They may also be trained to handle sterile technique situations. In Illinois, CNAs can also choose to take the certification exam for a job in nursing. These certificates may be accepted in other states as well.
The number of job opportunities for nursing assistants is increasing nationwide. With the aging population, more people need health care. The demand for nursing assistants is expected to grow by 11.5% nationwide and 15.8% in New York between 2016 and 2026. So, if you're interested in pursuing a career in health care, become a certified nursing assistant today!
Some healthcare assistant programs include hands-on skills training in a state-of-the-art nursing lab. These programs are highly sought after and provide the foundation for a rewarding nursing career. In addition to being an essential part of the healthcare team, a nursing assistant can help with direct care and rehabilitation for people in need.
Students interested in pursuing certification as a certified nursing assistant can enroll at one of the following institutions. These institutions offer on-ground and online programs. Students in these programs must be residents of Arizona, Colorado, or Texas. Some programs have online components, but are not offered through distance education. If you plan to move out of state while you're in school, make sure to discuss your plans with your Program Director and Student Services Coordinator.
Career outlook for health assistants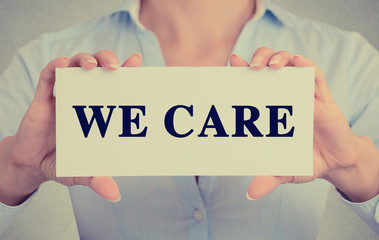 Healthcare is growing, and there is an increasing demand for qualified individuals in this field. In fact, the U.S. Bureau of Labor Statistics projects that the number of healthcare jobs will grow by 22 percent between 2016 and 2026. However, certain jobs are more popular in certain cities than others, so it is helpful to check local employment statistics before deciding to relocate. You may find that one city has more openings than another, and this can have an impact on your career options.
Health assistants and nurses have several options for advancement. Some health assistants can advance to RNs by earning a degree and passing the NCLEX-RN. They can also build on their existing education and experience and qualify for higher positions such as nurse managers. Choosing to pursue a bachelor's degree in health sciences can open many doors for you, and will allow you to advance even faster.
According to the Bureau of Labor Statistics, employment for health care occupations will grow by 16 percent over the next decade, which is faster than the national average. This growth will create nearly 2 million new jobs, making it one of the fastest-growing occupations. This growth will be fueled by a growing population and a growing need for health care professionals.
The health care field is very diverse, with plenty of opportunities. While doctors and nurses are the most obvious, there are other types of jobs within the medical field, such as radiology and diagnostic imaging, physician assisting, pharmacy technology, and emergency medical services. Each of these positions requires different time commitments.
Health assistants and nurses are vital in the community. A career in health care can offer a variety of opportunities and a competitive salary. However, before choosing a career, consider your time commitments and how you would like to spend your career. If you have children or a demanding job, health care may not be right for you.
Employment opportunities for health assistants and nurses is bright. The United States Bureau of Labor Statistics projects that the employment of these workers will grow by 18 percent from 2014 to 2024. The aging baby-boom population and an increasing demand for preventive medical services will increase the need for medical services, thereby increasing the number of assistants in hospitals and medical practices. As more patients seek health care services, assistants will play a key role in helping physicians see more patients.
Health assistants and nurses will be needed in hospitals and medical clinics across the country. Demand for health care professionals is growing at a faster rate than the supply of qualified nurses. The U.S. Bureau of Labor Statistics predicts that by 2029, the number of RNs will increase by seven percent. This growth is driven by the need for preventative care and the rising number of chronic illnesses. Moreover, as the Baby Boomer population ages, there will be an increased demand for health care services, which will make the profession even more valuable.
Salary
The American Association of Medical Assistants reports that 97 percent of all full-time medical assistants receive substantial benefits. These benefits are additional compensation provided by employers on top of a medical assistant's salary. Most of these benefits are tax-free. These benefits are a great way for employers to attract and retain qualified medical assistants.
The salary for a health assistant varies by specialty and location. Many assistants serve elderly patients by providing both basic and long-term care. Others work in hospitals as healthcare administrators, making sure that care facilities are organized. The salaries of these workers are directly related to the training that they've received.
There are two main types of health assistants, medical assistants and certified nursing assistants. While both are valuable members of the medical team, they perform different tasks. A certified nursing assistant is usually more hands-on and performs more physical tasks. A medical assistant may also perform medical tasks, such as taking a patient's history and taking blood pressure readings. The salary for a certified nursing assistant varies from 32,050 to 36,990.
Medical assistants can earn a high salary as they assist nurses and physicians. Medical assistants are highly trained and may perform tasks that are traditionally performed by nurses and other healthcare providers. They may also act as substitutes, scheduling appointments, and preparing billing for healthcare services. The pay for this career type varies by location, and is typically higher than that of a nurse's assistant.
Medical assistant salaries vary by state. Those in the Southeast make the highest salaries, while those in West Virginia earn the lowest. The lowest-paying states for medical assistants are Mississippi, Louisiana, and West Virginia. However, the highest paying state for medical assistants is Alaska, followed by Washington, Massachusetts, and Oklahoma.